I spent several days this past week "arting" in an around the Phoenix/Scottsdale area. In some ways it wasn't what I expected. Did you see the weather down there? Have you ever seen a snow covered saguaro cactus? Well I have now. They broke several Az weather records while I was there. That was unexpected. I thought I was getting away from the cold for a few days. We made the best of it, and it was still a wonderful and fun experience.

We enjoyed our visit to the Mesa Art Center where we met Beth Benowich, who suggested we go to two more places. The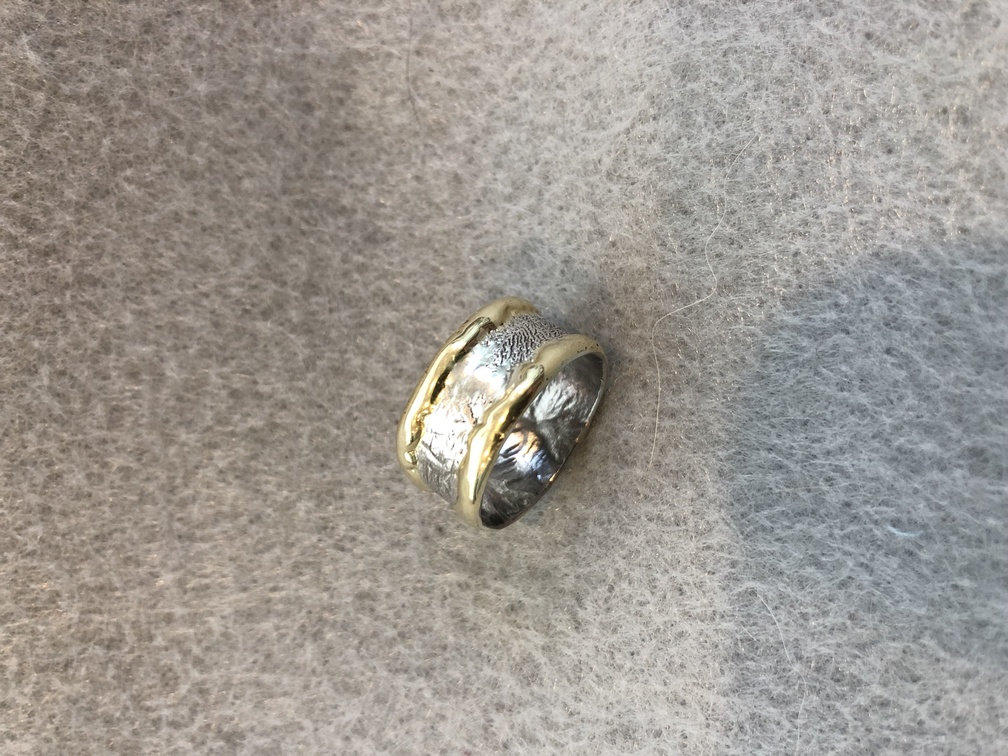 Celebration of Fine Art, and the Arizona Fine Art Expo. Both places were fabulous places to explore art. Both were in huge tents, which was quite a challenge with the rain. It rained so hard that sometimes it was hard to carry on a conversation because it was so loud. It was also cold. At the Arizona Fine Art Art Expo they had blankets and wraps at the entrance that you could borrow to stay warm. It was here that I bought my new favorite ring from Shell-Bell Designs, and a sculpture that we will hang on the back patio from Axton-Giddings.

Next up was the Fountain Hills Great Fair.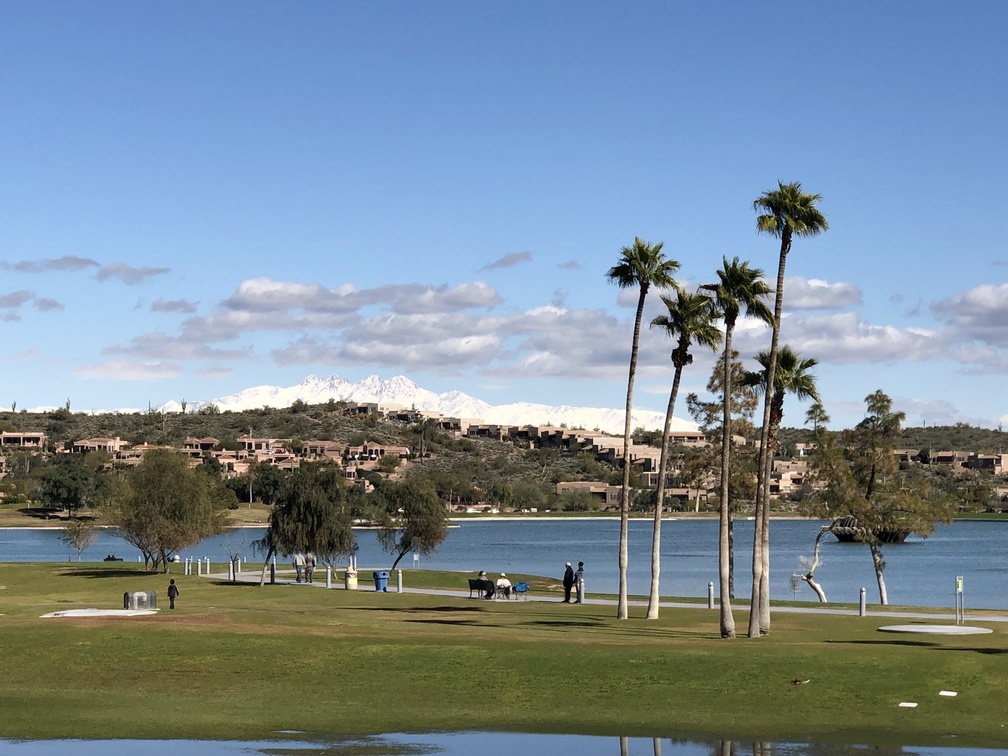 This was my third trip here, and although some of my favorite artists weren't there (I'm guessing the down pour all day on Friday chased them away), there was still plenty to see, including two of my favorites from Colorado: Dukart Bells and Distinctively Handwoven by Luaretta Davidson. Some of my favorite art of the festival was made from recycled/repurposed items including some adorable earrings that I bought, and a lizard (which I didn't buy, but I'm still thinking about) from Nipper Metal Art.

Whatever you love, whatever brings a smile to your face and joy to your heart is worthy of being. If you make art, good for you, keep making it. If you buy art, good for you, keep collecting. I encourage you to support the arts. It's part of what makes this world beautiful.
Follow me on Instagram: https://instagram.com/reggi_coles