When I am asked to do a custom piece, sometimes they go together quickly, sometimes it takes a while. It seems cliché to say, but I really do wait for the inspiration to come. It may flow quietly, slowly, gently, or occasionally it comes through with such force and power that I have to answer it. Others are a happy medium and come at a pace that is easy to work with, and just moves a long a bit at a time.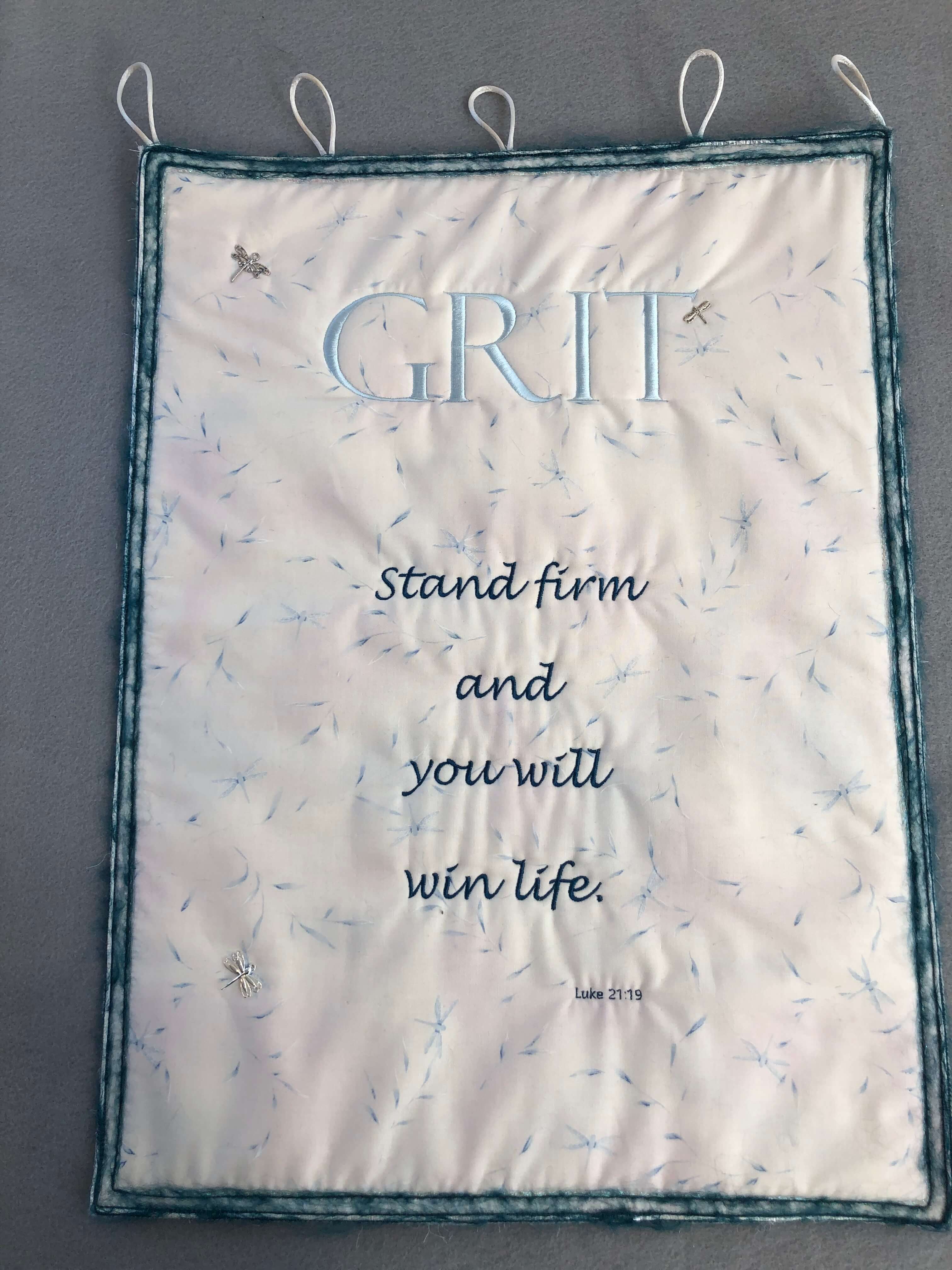 I usually take some time to process what the piece is to be, and I try to get a feeling for the colors it wants to be, and also what kind of elements and embellishments I will incorporate into it. There are so many techniques that I work with it can be a challenge to narrow it down and find the right one. Finishing the piece also takes some serious consideration. I can make it into a wall hanging with a traditional quilt finish, or I can have it framed. If I'm framing it, I still have to decide how to finish the edges. Should it be a raw edge, an embellished finish, or something new, and whether that edge will be seen as part of the piece, or hidden behind the frame.

On this piece, I pondered for quite a while what I wanted to do. It sat in the back of my mind for a while just brewing, percolating. First the color scheme came. In fact, I used the first piece of fabric I pulled out. When I read the symbolism of dragonflies, and blue dragonflies in particular I knew I had it. I never even looked at a second piece of fabric. After that the rest flowed smooth and easy. This piece didn't want a lot of extra embellishment, and it didn't want to be framed. It wanted simplicity.

It takes a lot of thought to choose your word of the year, and when I create a piece for you with that word (or phrase), I really try to imbue it with my own energy and positivity for you. I hope you enjoy this most recent creation.
Follow me on Instagram: https://instagram.com/reggi_coles