Over the weekend I took a 2 day art course called Mixed Media Adventures, taught by Carol Ann Waugh and Judith Cassel-Mamet.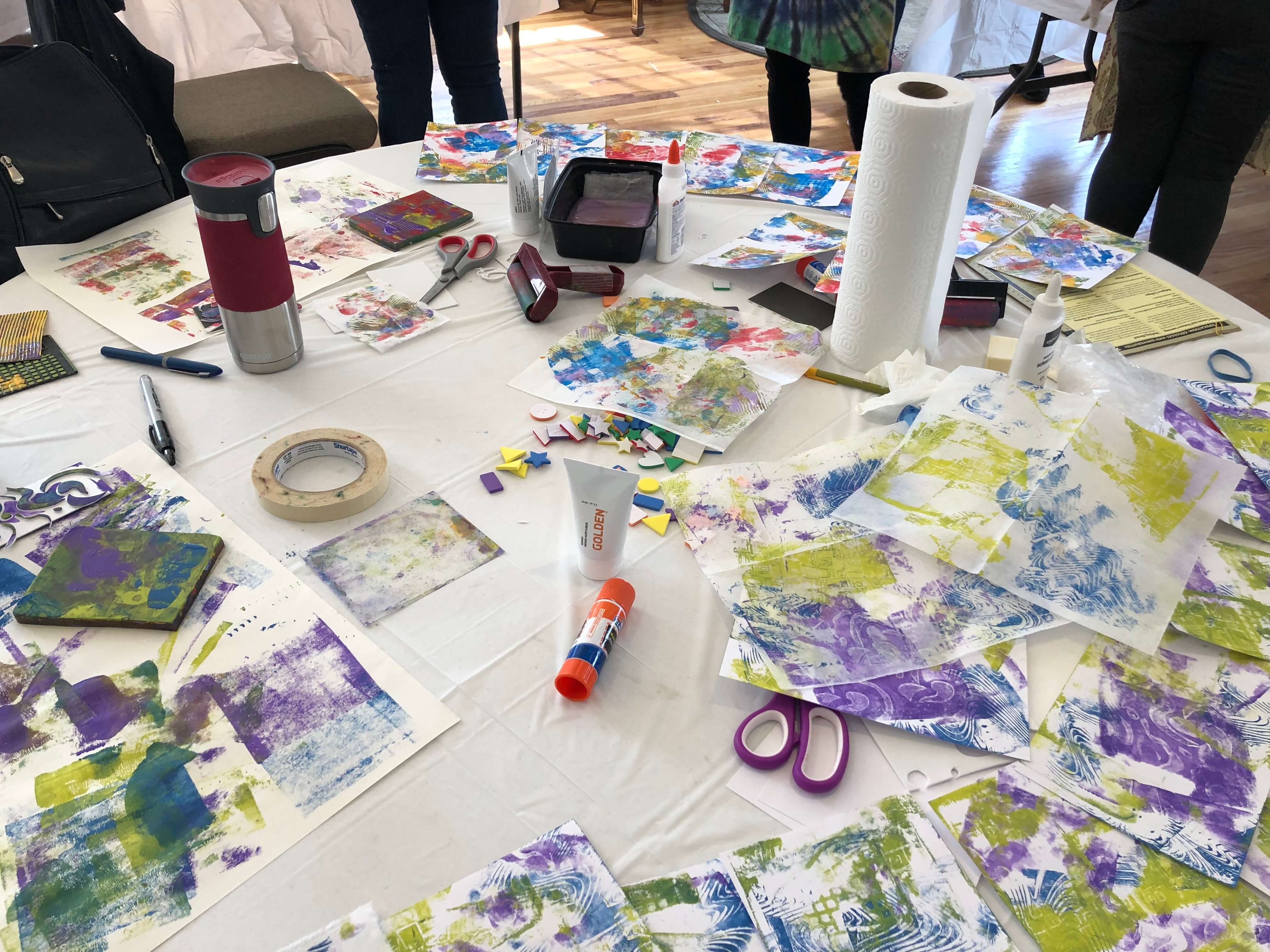 They tout that they "embrace a playful attitude and offer no-fail techniques." Yes, they delivered. There were loads of supplies to play with: ink, paint, gesso, glue, fabric, yarn, paper, cardboard, doilies, buttons, ribbon, puffy foam, gel plates, cheesecloth, envelopes and so much more.

It was such a pleasure to step out of my comfort zone in such a safe environment. I'm used to working with fabrics and threads, yarn and fiber, but paints and inks and paper? Not so much. We each made either two or three art journals. We all used the same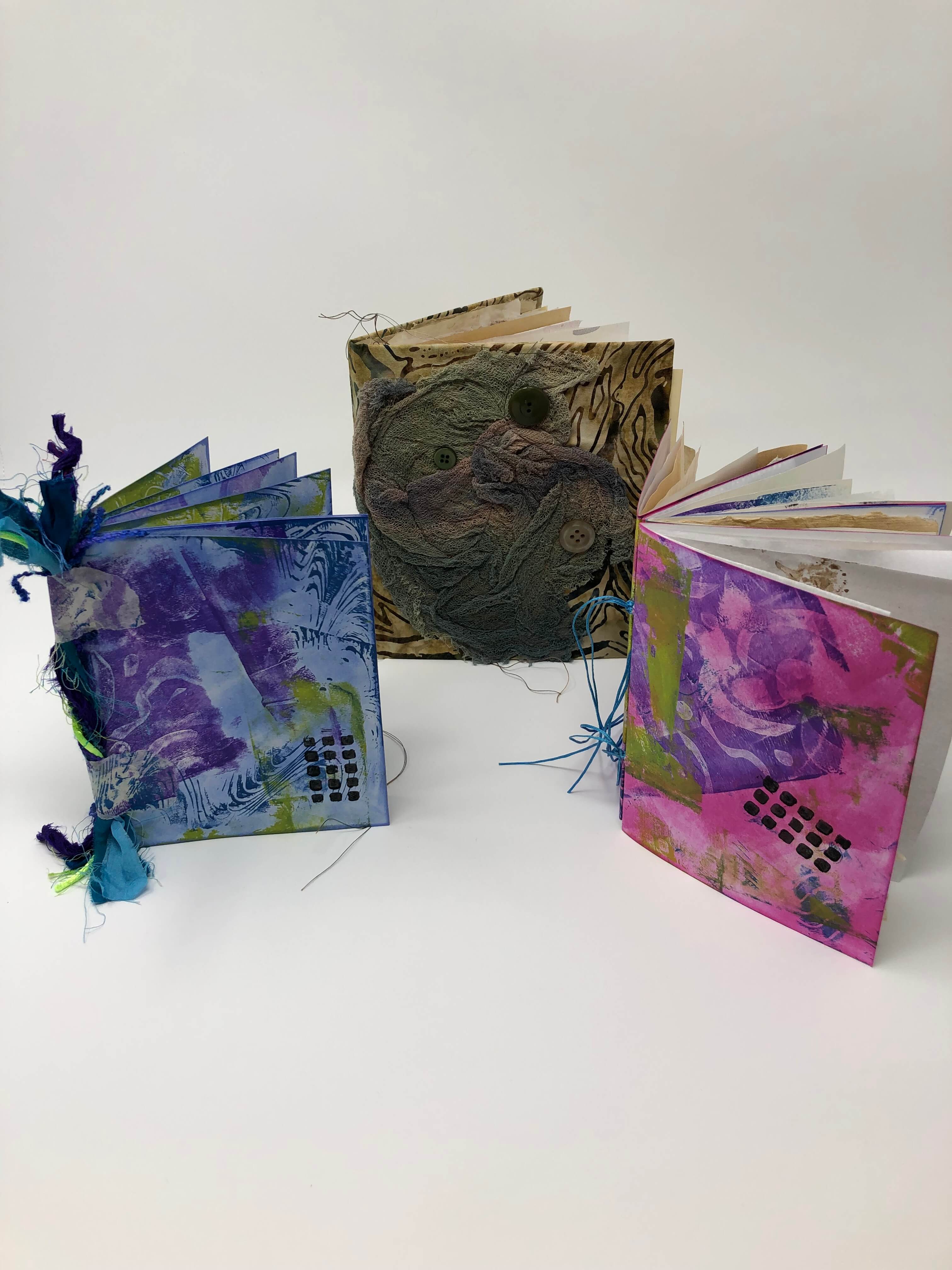 techniques and had access to the same materials, but the results were all beautifully different. Perfectly imperfect. That's part of what's so special about art. Each piece is as individual as the person making it.

Although I am quite tired today (too much peopling!), I am also quite relaxed, and quite refreshed. As with any new and creative experience, it helps me to reflect on art. Making art. Enjoying art. I reflect and plan new projects, and think about what I would do different on the pieces I just finished. There truly was no right way or wrong way in our projects, it was about the journey.

Spend some time and art. Make something. Don't be afraid to try something. Be perfectly imperfect. It's about the journey, not the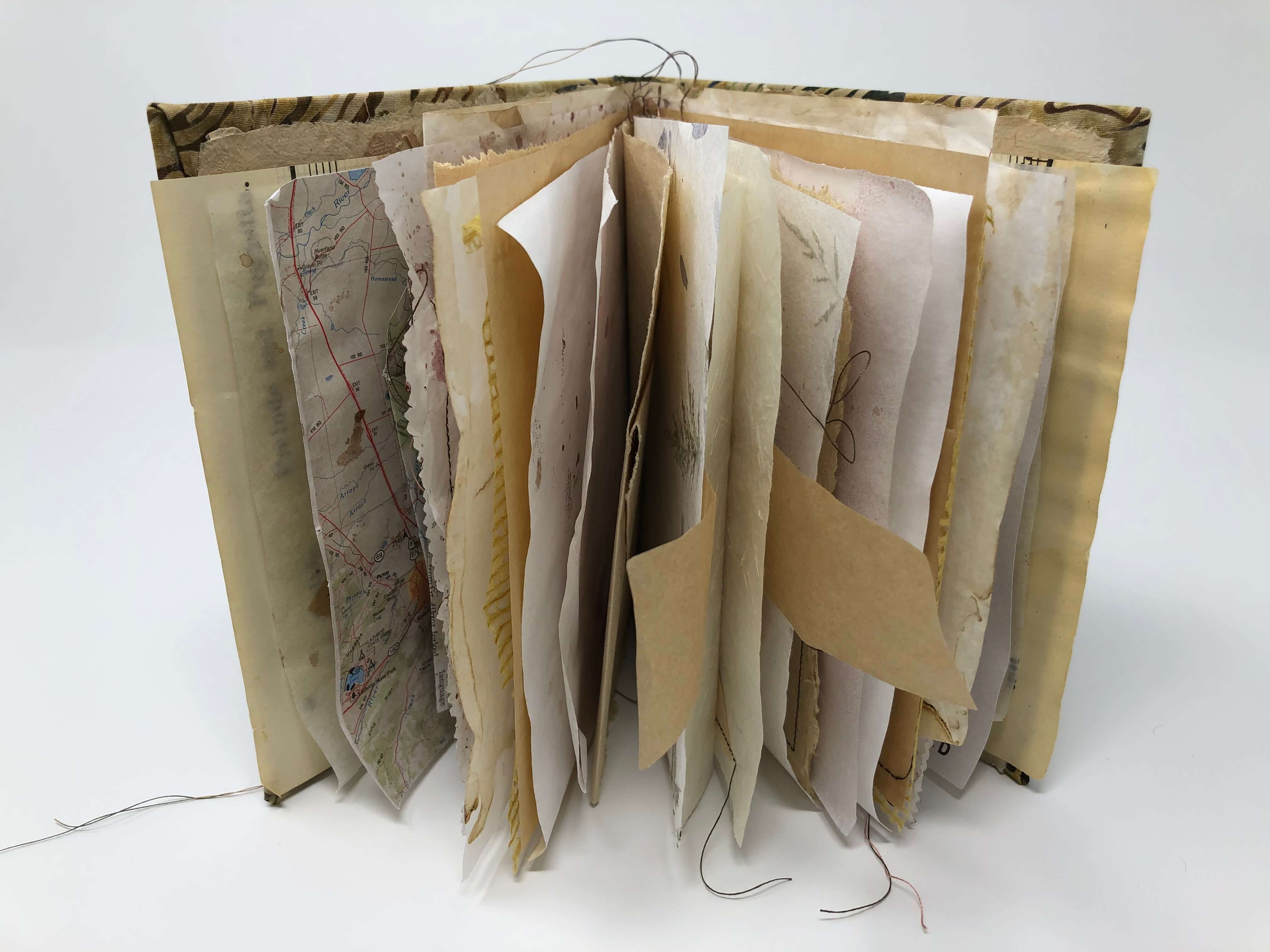 destination. Go create, my friends!
Follow me on Instagram: https://instagram.com/reggi_coles