Ubuntu is a Nguni Bantu term meaning "humanity". It is often translated as "I am because we are," or "humanity towards others", but is often used in a more philosophical sense to mean "the belief in a universal bond of sharing that connects all humanity". It is a concept that resonates so deeply with me that I mention Ubuntu on my website, so when I was asked to do Ubuntu as a word of the year I was thrilled.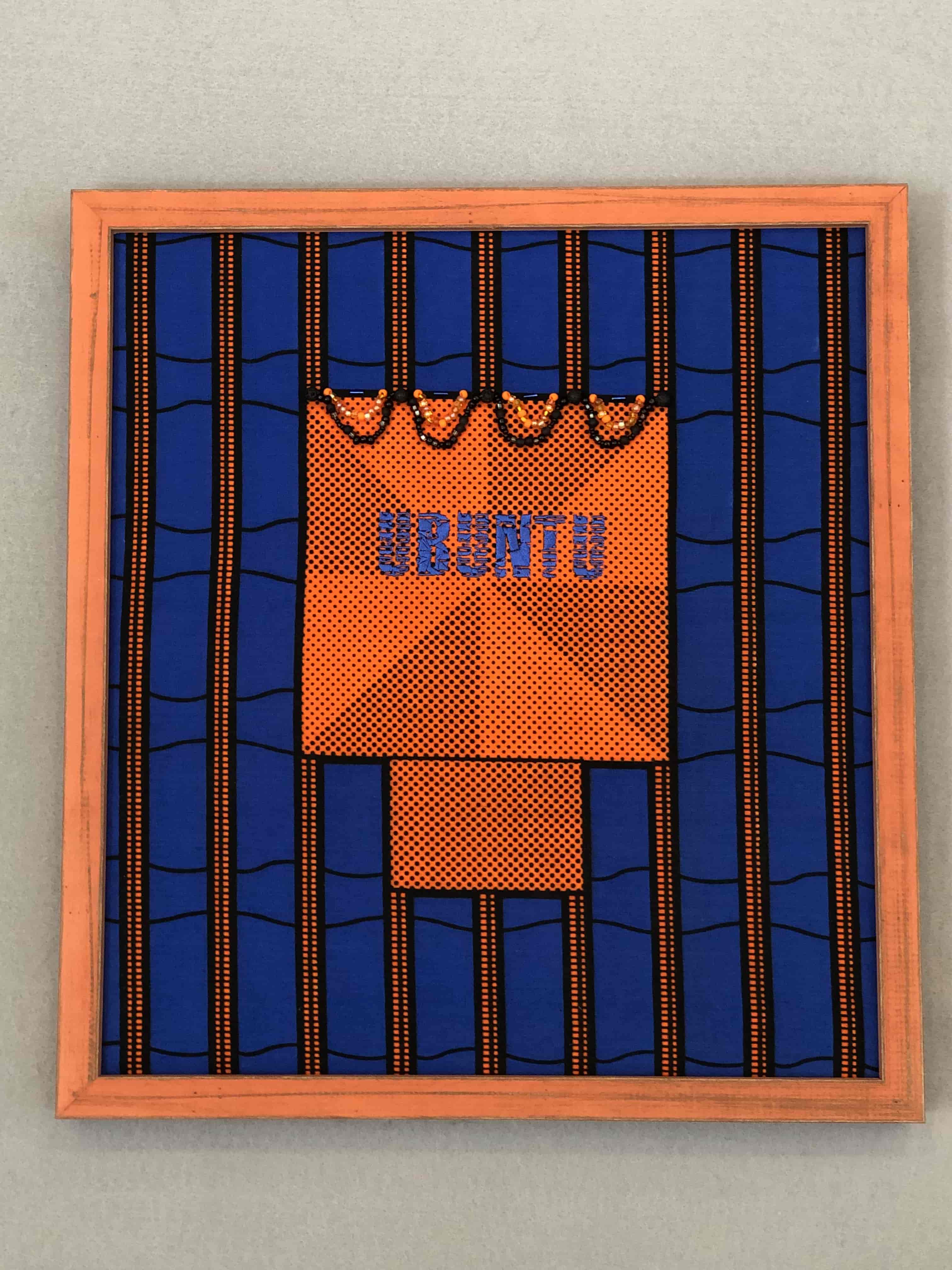 A small backstory on this piece. Sometimes when friends travel out of the country I will give them some money and ask them to bring me back some fabric or textiles, with the promise that I will love everything/anything they bring back. Last year, my friend Robyn went to South Africa. She brought back some lovely fabric, and I've been waiting for the right opportunity to incorporate it in a piece.

I've done Robyn's word of the year for several years now. When she told me her word this year was Ubuntu, and she was hoping that I could use some of fabric she brought back with her, it was pretty easy. I only needed to look at the fabric before the ideas started happening. I hope you enjoy this piece, and if you are interested in an art piece of your own I'd love to hear from you.
Follow me on Instagram: https://instagram.com/reggi_coles